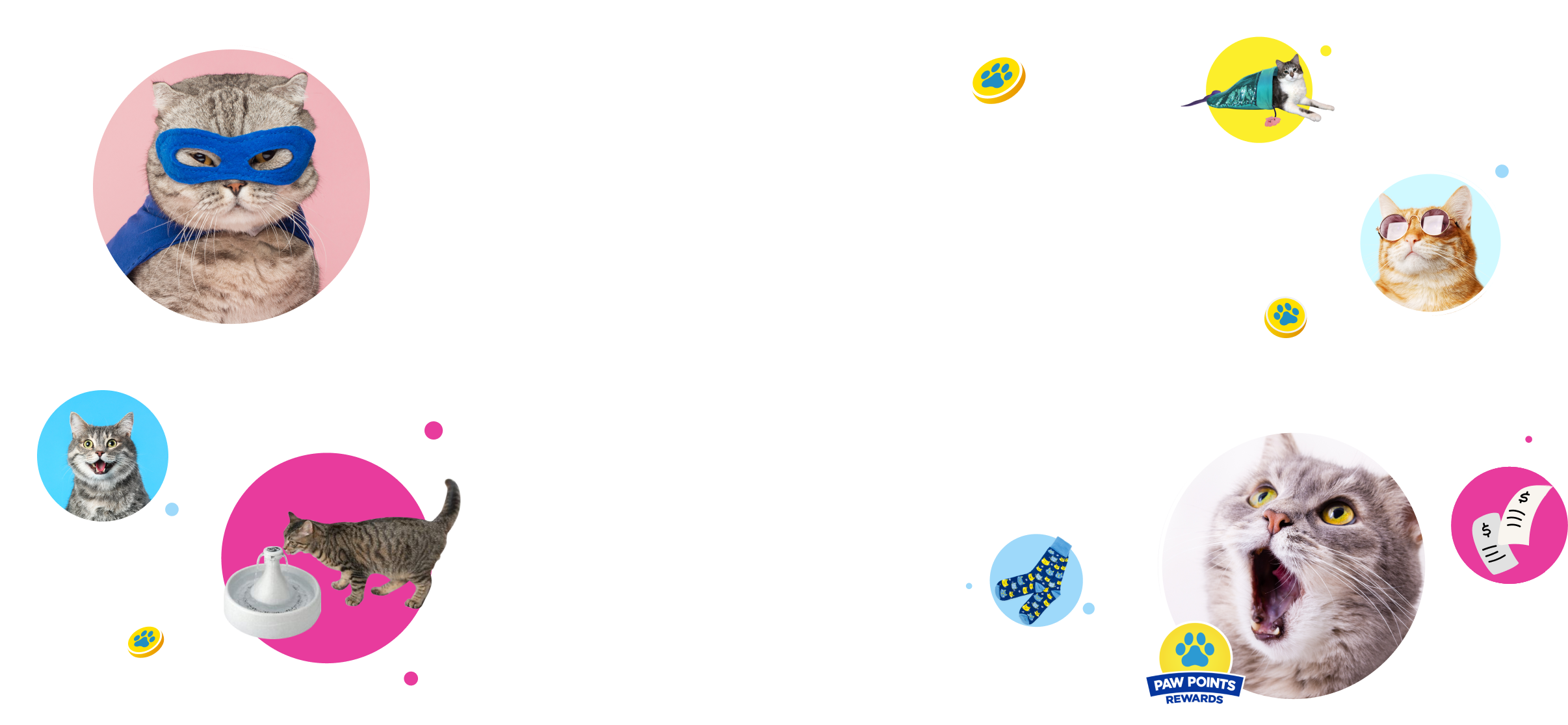 WELCOME TO
PAW POINTS® REWARDS!
Get FREE rewards for ALL your Cat Litter, Cat Food and Treats Purchases. Meow WOW!
It's the ONLY cat loyalty program that rewards you for
ALL your Cat Food, Treats and Litter Purchases!*
And best of all, it's FREE – just save and submit your purchase receipts! It's
our way of celebrating the special bond between cats and their people.
1 Point per Dollar

For every $1 spent on ALL KINDS of Cat Food, Treats and Litter. Wow!

5 Points per Dollar

For every $1 spent on Fresh Step®, Scoop Away® and Ever Clean®.
Here's to more points, more rewards and more happy cats!
How it works
Sign up & buy your fave cat products

Buy almost any brand of Cat Food, Treats or Litter.

Upload your receipt

Take a pic of your receipt for kitty purchases, upload it and you'll get points.

Snag cool rewards

Redeem points for rewards or donations to shelters.
Last year, Paw Points members earned

128 MILLION POINTS
We want to shower you with points (and awesome rewards) too!